Malaga è una delle città più antiche del mondo, fondata nell'VIII secolo dai Fenici. Oggi, l'arte è ovunque - si possono ammirare mostre dedicate al vetro e cristallo, auto d'epoca, installazioni contemporanee e, naturalmente, le opere di Picasso, che è nato qui. Passeggia tra banani e splendide fontane mentre cammini per Paseo del Parque, poi visita la città vecchia fino a placare la tua sete in una taverna spagnola. Malaga è una delle città che appartiene alla famosa Costa del Sol, un tratto di belle spiagge paradisiache nel sud della Spagna. In questo post ti mostreremo le 5 migliori spiagge di Malaga, scelte dai suoi visitatori Trip Advisor.
Malagueta Beach
Questa è la spiaggia più famosa di Malaga. Si trova nel centro della città, ha sabbia scura e un'estensione di 1200m di lunghezza. Si tratta di una spiaggia molto turistica con molti servizi: caffè, ristoranti, parcheggio, area giochi per bambini, docce, lettini e ombrelloni. Senza dubbio una delle spiagge più adatte per andare con i bambini e la famiglia. Come nella spiaggia di La Misericordia troverete diversi bar dove assaggiare il pesce di Malaga tra gli altri piatti tipici come paella, acciughe fritte, pesce fritto, ecc.
As it is the main and most central one, it is also the most popular among the city's residents. If it's the high season, maybe it's a good idea to run away from it, because it gets really crowded! Also hence why it is the end point for the Malaga Carnival On the other hand, it has several services: rental of sun hats; rental of nautical equipment; pedal rental; children's games area; rescue teams; parking; restaurants; access adapted for wheelchair users and also bathrooms and showers.
El Palo Beach
It's a beautiful beach between palm trees in Malaga that is located between the beach of Pedregalejo and El Chanquete beach. Like the Malagueta Beach, it is 1200m long. It has the Q for Tourist Quality and its green areas, as well as its palm grove, make it one of the favorites of tourists.
Interestingly, during the festivity of El Carmen on July 16th, fishermen take an image of the Virgin Mary to the procession. The promenade is then filled with shops and fairs, and everything is especially beautiful from this beach.
Guadalmar Beach
Guadalmar Beach is located in the district of Churriana in Malaga, between the golf course and the urbanization Guadalmar, and the Natural Park of the Desembocadura del río Guadalhorce. This site covers 64 hectares and is a protected area because of its high environmental value, since it allows the settlement of many species that inhabit the place. Its location makes it one of the main routes for birds migrating through Europe and Africa.
If there is a reason why Guadalmar beach stands out, it is because it is the only authorized naturist beach in the city of Málaga. Next to the main entrance, nudists and non-nudists enjoy the coast on summer days, while the area on the right is reserved for naturists. This beach is also recommended as an LGTB destination.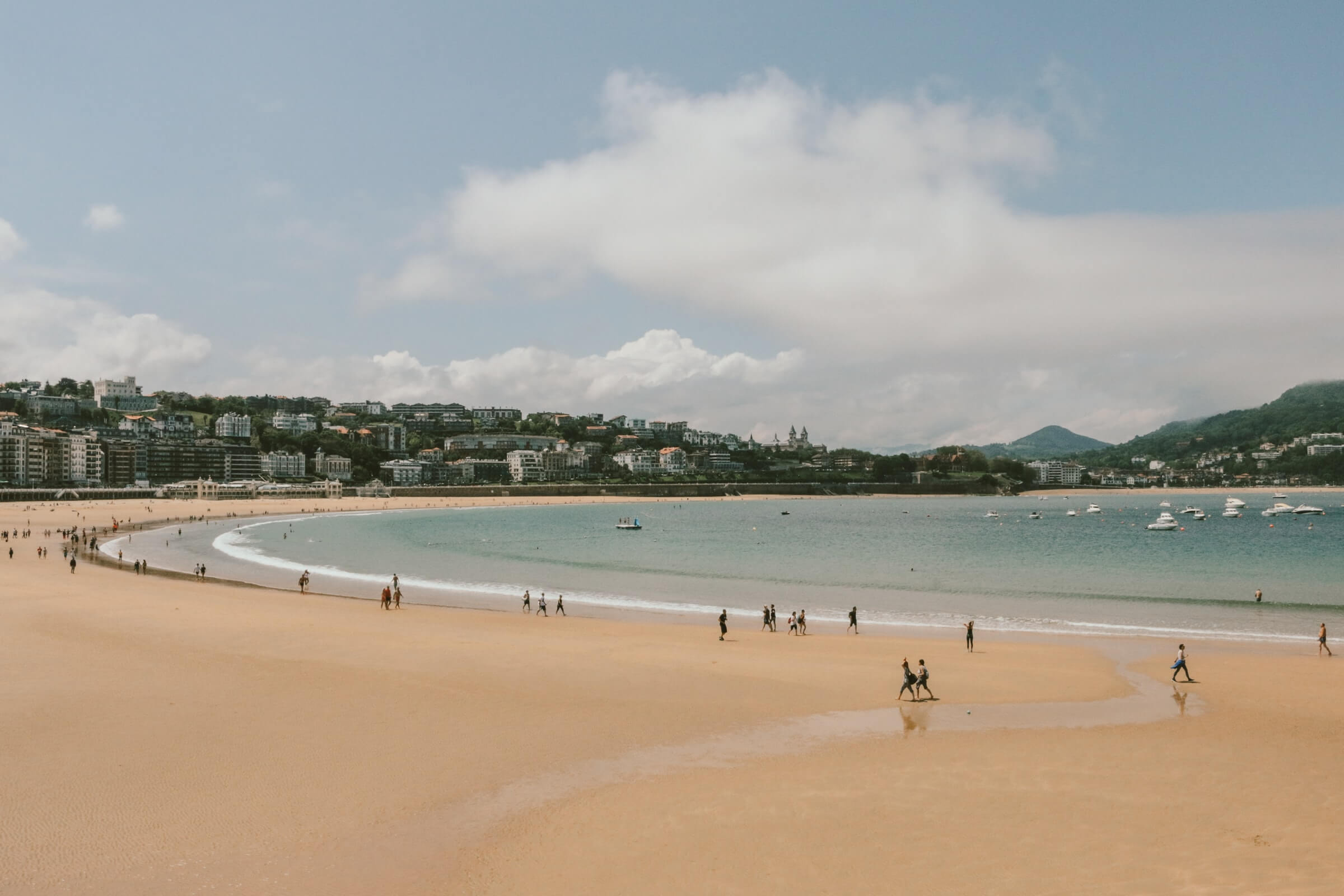 Misericordia Beach
Misericórdia Beach is one of the main beaches in Malaga, both in terms of popularity and size (2000m long and 30m wide). Its name would have come from a hospice that existed in the 20th century called Casa da Misericordia, which operated until 1978. Today, in this building is the Civic Center. The beach has a very wide sea promenade, ideal for running, doing sports or just walking. Near the beach is the Automobile and Fashion Museum of Malaga, a museum not to be missed in the city.
The beach has showers, security, nautical area, children's games, parking, sports area, green areas, summer cinema, bars and restaurants. One detail to keep in mind is that on this beach the tide rises very quickly (whenever a large boat arrives at the port causing a wave), so stay alert and try to land your things in an area further from the sea.
San Andrés Beach
The beach of San Andrés is located on the west coast between the port of Malaga and the beach of La Misericordia. It has many areas for children, and is one of the best places for windsurfing and sailing in the region, thanks to its waves.
About 600 meters long, San Andrés beach has a high occupation due to its location and easy access by the promenade Antonio Machado, which runs through the area offering a wide variety of cuisine and leisure.
We look forward to the end of this pandemic, so that we can all return to our activities and enjoy the summer with our friends on the beautiful beaches of Spain. In the meantime, read our other posts, where we talk about how to save money while traveling and 10 essential apps to save money and time on your next Eurotrip. We see you soon, and wash your hands!